Product Description
standoff,pTSO TSOS TSOA standoff
TSO-M25-200 TSO-M25-300 TSO-M25-400 TSO-M25-600 TSO-M25-800 TSO-M25-1000
TSO-M25-1200 TSO-M25-1400 TSO-M25-1600 TSO-M25-1800 TSO-M25-1900
TSO-6M25-200 TSO-6M25-300 TSO-6M25-400 TSO-6M25-600 TSO-6M25-800 TSO-6M25-1000 TSO-6M25-1200 TSO-6M25-1400 TSO-6M25-1600 TSO-6M25-1800 TSO-6M25-1900 TSO-M3-200 TSO-M3-300 TSO-M3-400 TSO-M3-600 TSO-M3-800 TSO-M3-1000 TSO-M3-1200 TSO-M3-1400 TSO-M3-1600 TSO-M3-1800 TSO-M3-1900
TSO-6M3-200 TSO-6M3-300 TSO-6M3-400 TSO-6M3-600 TSO-6M3-800 TSO-6M3-1000
TSO-6M3-1200 TSO-6M3-1400 TSO-6M3-1600 TSO-6M3-1800 TSO-6M3-1900
TSO-M3.5-200 TSO-M3.5-300 TSO-M3.5-400 TSO-M3.5-600 TSO-M3.5-800 TSO-M3.5-1000
TSO-M3.5-1200 TSO-M3.5-1400 TSO-M3.5-1600 TSO-M3.5-1800 TSO-M3.5-1900
TSOS-M25-200 TSOS-M25-300 TSOS-M25-400 TSOS-M25-600 TSOS-M25-800 TSOS-M25-1000 TSOS-M25-1200 TSOS-M25-1400 TSOS-M25-1600 TSOS-M25-1800 TSOS-M25-1900 TSOS-6M25-200 TSOS-6M25-300 TSOS-6M25-400 TSOS-6M25-600 TSOS-6M25-800 TSOS-6M25-1000 TSOS-6M25-1200 TSOS-6M25-1400 TSOS-6M25-1600 TSOS-6M25-1800 TSOS-6M25-1900 TSOS-M3-200 TSOS-M3-300 TSOS-M3-400 TSOS-M3-600 TSOS-M3-800 TSOS-M3-1000 TSOS-M3-1200 TSOS-M3-1400 TSOS-M3-1600 TSOS-M3-1800 TSOS-M3-1900 TSOS-6M3-200 TSOS-6M3-300 TSOS-6M3-400 TSOS-6M3-600 TSOS-6M3-800 TSOS-6M3-1000 TSOS-6M3-1200 TSOS-6M3-1400 TSOS-6M3-1600 TSOS-6M3-1800 TSOS-6M3-1900 TSOS-M3.5-200 TSOS-M3.5-300 TSOS-M3.5-400 TSOS-M3.5-600 TSOS-M3.5-800 TSOS-M3.5-1000
TSOS-M3.5-1200 TSOS-M3.5-1400 TSOS-M3.5-1600 TSOS-M3.5-1800 TSOS-M3.5-1900
TSO-256-375 TSO-256-437 TSO-256-500 TSO-256-562 TSO-256-625 TSO-256-687 TSO-256-750 TSO-6256-090 TSO-6256-125 TSO-6256-187 TSO-6256-250 TSO-6256-312 TSO-6256-375 TSO-6256-437 TSO-6256-500 TSO-6256-562 TSO-6256-625 TSO-6256-687 TSO-6256-750 TSO-440-090 TSO-440-125 TSO-440-187 TSO-440-250 TSO-440-312 TSO-440-375 TSO-440-437 TSO-440-500 TSO-440-562 TSO-440-625 TSO-440-687 TSO-440-750 TSO-6440-090 TSO-6440-125 TSO-6440-187 TSO-6440-250 TSO-6440-312 TSO-6440-375 TSO-6440-437 TSO-6440-500 TSO-6440-562 TSO-6440-625 TSO-6440-687 TSO-6440-750 TSO-632-090 TSO-632-125 TSO-632-187 TSO-632-250 TSO-632-312 TSO-632-375 TSO-632-437 TSO-632-500 TSO-632-562 TSO-632-625 TSO-632-687 TSO-632-750
TSOS-256-090 TSOS-256-125 TSOS-256-187 TSOS-256-250 TSOS-256-312 TSOS-256-375
TSOS-256-437 TSOS-256-500 TSOS-256-562 TSOS-256-625 TSOS-256-687 TSOS-256-750
TSOS-6256-090 TSOS-6256-125 TSOS-6256-187 TSOS-6256-250 TSOS-6256-312 TSOS-6256-375 TSOS-6256-437 TSOS-6256-500 TSOS-6256-562 TSOS-6256-625 TSOS-6256-687 TSOS-6256-750
TSOS-440-090 TSOS-440-125 TSOS-440-187 TSOS-440-250 TSOS-440-312 TSOS-440-375
TSOS-440-437 TSOS-440-500 TSOS-440-562 TSOS-440-625 TSOS-440-687 TSOS-440-750
TSOS-6440-090 TSOS-6440-125 TSOS-6440-187 TSOS-6440-250 TSOS-6440-312 TSOS-6440-375 TSOS-6440-437 TSOS-6440-500 TSOS-6440-562 TSOS-6440-625 TSOS-6440-687 TSOS-6440-750
TSOS-632-090 TSOS-632-125 TSOS-632-187 TSOS-632-250 TSOS-632-312 TSOS-632-375
TSOS-632-437 TSOS-632-500 TSOS-632-562 TSOS-632-625 TSOS-632-687 TSOS-632-750
Prime products:
A: Standard presses nuts and studs;
1,Press in Nuts: S CLS
2, Flare-in Nuts: Z ZS NZ NZS
3,Flush Nuts: F
4,Floating Self-clinching Fasteners: AS
5,Brass Insert Nuts
6,Broaching Nuts: KF2 KFS2
7,Standoffs: BSO BSOS
8,Standoffs: SO SOS
9,Standoffs: SOO SOOS
10,Broaching Standoffs: KFE KFES
11,Broaching Standoffs: B BS
12,Other Standoffs: CSS DSO SOAG
13,Round Studs: FH FHS
14,Hexagon Studs: NFH NFHS
15,Other Studs: HFH KFH CHA
16,Panel Fasteners: PFC-3
17,Flare-in Sytle Panel Fastener Assemblies: PF09
18,Press-in Styles Panel Fastener Assemblies: PF21 PF22
19,Panel Fastener Assemblies: PF31 PF32
20,Flare-in Style Panel Fastener Assemblies: PF41 PF42
21,Flating Style Panel Fastener Assemblies: PF51 PF52
22,Phillips Recess Panel Fastener Assemblies: PFC2P
23,Panel Fastener Assembiles: PFC2 PFS2
24,Spring-Loaded Plunger: PT
25,Self-Clinching Pilot Pins: TPS
26,Keyholes Standoffs: SKC
27,Spring-Top Standoffs: SSS SSC SSA
28,Decorative Panel Fastener Assembiles
29,Cage Nuts
30,Panel Nuts
31,Stingy Screw
32,Coper Stud,Hexagn Stud,Column Spacing Studs
B: Hardware fasteners of Chinese standard
1,Welding Nails: GB/T 10432
2,Delta Dental Self-Tapping Screw:GB/6560
3,Assembly Nuts: GB/9074
4,Hexagon Socket Head Cap Screws: GB/T70
5,Weld Nut: GB/T 13681
C:Custom-made hardware fasteners
1,Special-Shaped Pin Metal Processing
2,Specail-Shaped Scew Metal Processing
3,Specail-Shaped Nut Metal Processing
4,Shaped Riveting Metal Processing
Contact Us:
Cell phone: 86-13480147669 David Yan (General Manager)
Telephone:86-0755-29840511
Fax: 86-0755-29840327
E-mail:market2@fotsbon.com
URL:www.fotsbon.com
msn:fotsbon@live.cn
Skype:fotsbon2008
Company Information
Shenzhen Fotsbon metal co.,Ltd is an factory specializing in the production of hardware fasteners, is a large
supplie for the Control Box Cabinet, cabinet and sheet metal industry and provide all kinds of precision
hardware fastener.
We passed international authentication of British QAIC, ISO9001:2000 and gained Foxconn GP certificate.
Company covers

an area of 3670 square meters, the existing staff are more than 250 people. We have nearly
200 sets of the new production equipment: Walk the knife-type automatic lathes, Swiss Type Automatic Lathe,
CNC automatic lathe, automatic Centerless grinder, screw Heading machine, tapping machines and advanced
tester,for example, Projectors, Vickers hardness tester, torque machines, salt spray test machine, XRF
detectors of harmful substances etc in order to ensure the quality and delivery time.

Our main customers are ZTE, Huawei, Emerson,Foxconn,Flextronics and so on.
We have rich experience in the production of various precision hardware fastening parts,meanwhile, can meet
customers' special requirements of product, and have strong ability to independently develope new products .
Packaging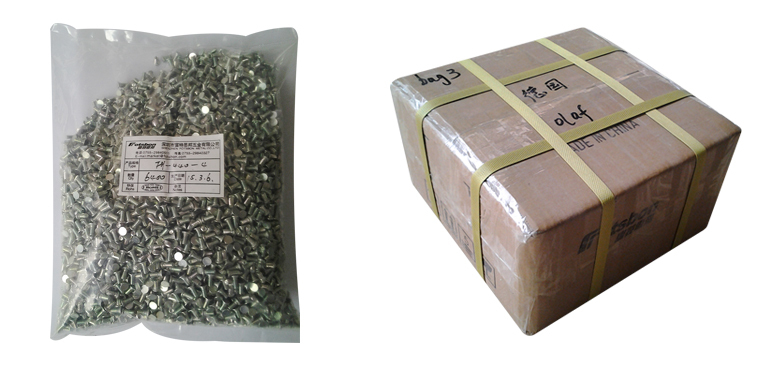 Our Services

Contact us

Payment Terms︰ TT,cash
Product Image